Ventilator Chaps in Black
$139.99
If you were born to ride - bikes, horses, bulls or whatever - these are what you need. Our Ventilator chaps are built out of our MicroWax oilcloth for rough weather and ease of cleaning. Padded back strap, elasticized on the side with thick webbing front belt. There's a right side thigh security pocket and full outer leg brass zip closure covered by snap down storm plackets. Wicker lined for better slip. The chaps are built with extra-long leg length for riding position, you just trim to you length.

Size Guide: XS-3XL

MicroWax Oilcloth 100% Cotton Canvas

Understanding MicroWax
Products made using our MicroWax cloth are as tough as they come -

water-repellent, abrasion-resistant

& breathable.  The breathability arises from the fabric's crystalline structure which varies and aligns with an increase of body heat, thereby allowing sweat in the form of water vapour to escape.

To clean your MicroWax oilcloth garment, simply wipe or hose down with tepid water, then hang to dry in a cool, well ventilated area out of direct sunlight.

Do NOT use hot water, machine wash or dry clean. Don't use any soap or detergents and don't force dry in front of any heat source.

Oilcloth garments should be reproofed every 2-3 years depending on wear, using Kakadu's MicroWax Reproofing Cream.

---
Size Guide
---
---
Related Items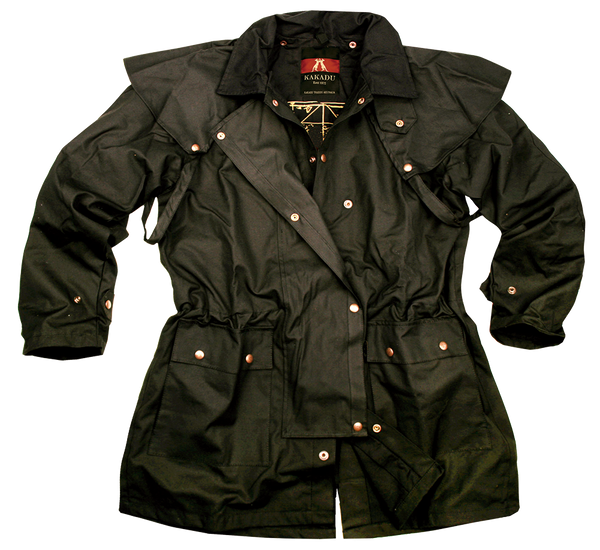 Workhorse Jacket in Black
$149.99
Sizing Fabric & Care Built for the same purpose as the long drovers coat,...
---
Size Guide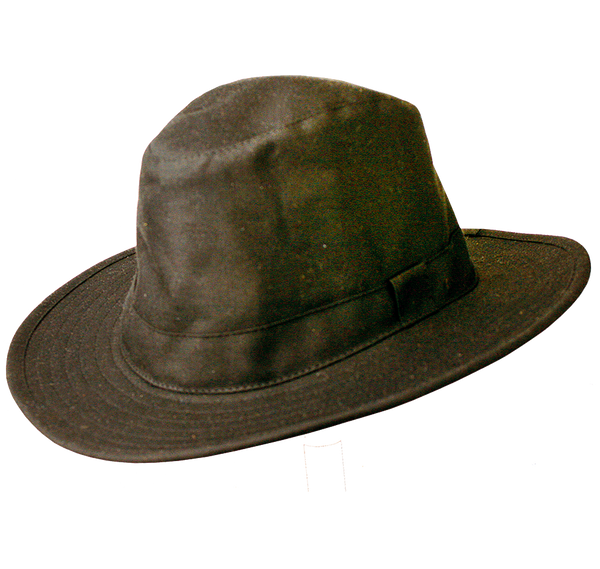 Rosebank Hat in Black
$44.99
Sizing Fabric & Care Dodging showers, you need one of these puppies; and in...
---
Size Guide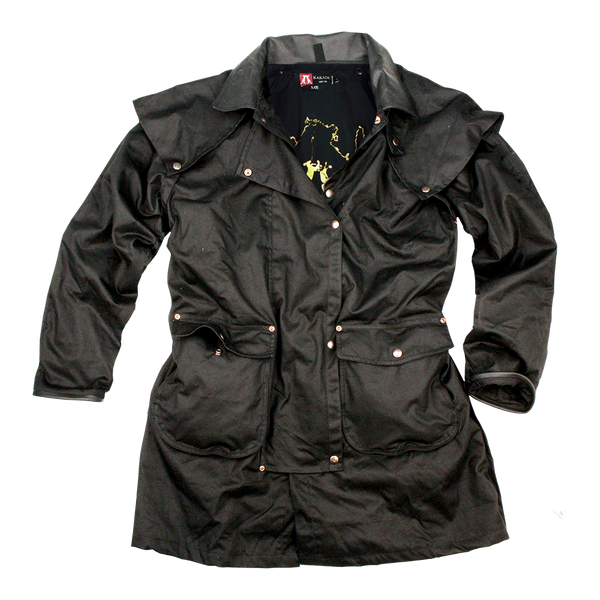 Iron Bark Drovers Jacket in Black
$199.99
Sizing Fabric & Care Iron Bark Drovers Jacket has all the goodies already built...
---
Size Guide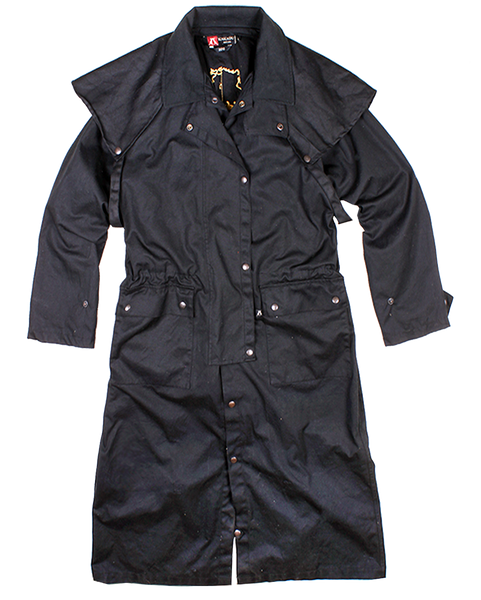 Workhorse Drovers Coat in Black
$179.99
Sizing Fabric & Care As the name implies, this is our work horse, all...
---
Size Guide
Size Guide
SIZE CHARTS
GARMENT SIZE GUIDE
On average, women should order one size smaller for unisex sized garments (if you size to a 3XL in women's, order a XXL for unisex).
WOMEN'S SIZE CHART
For women's clothing, order as sized below. 
HOW TO MEASURE YOUR HEAD
Kakadu hats - or Mates as we often call them - come in all shapes and sizes so you're sure to find a Mate that suits you.   
But first things first, lets determine your correct size. Remember you want comfortably firm
Wrap a tape measure or a piece of string (if you use string, you'll need a ruler as well) around your head so that it is above your eyebrows and a 1cm / half and inch above your ears. No need to pull too tight - remember you want your hat to be comfy!
Follow the size guide below to help determine your size. 
There are some slight variations in size depending on the fabric used for the hat - thicker materials mean the hat fit will be a bit tighter and thin fabrics a bit touch looser